GI Bill Richard's Relief Fund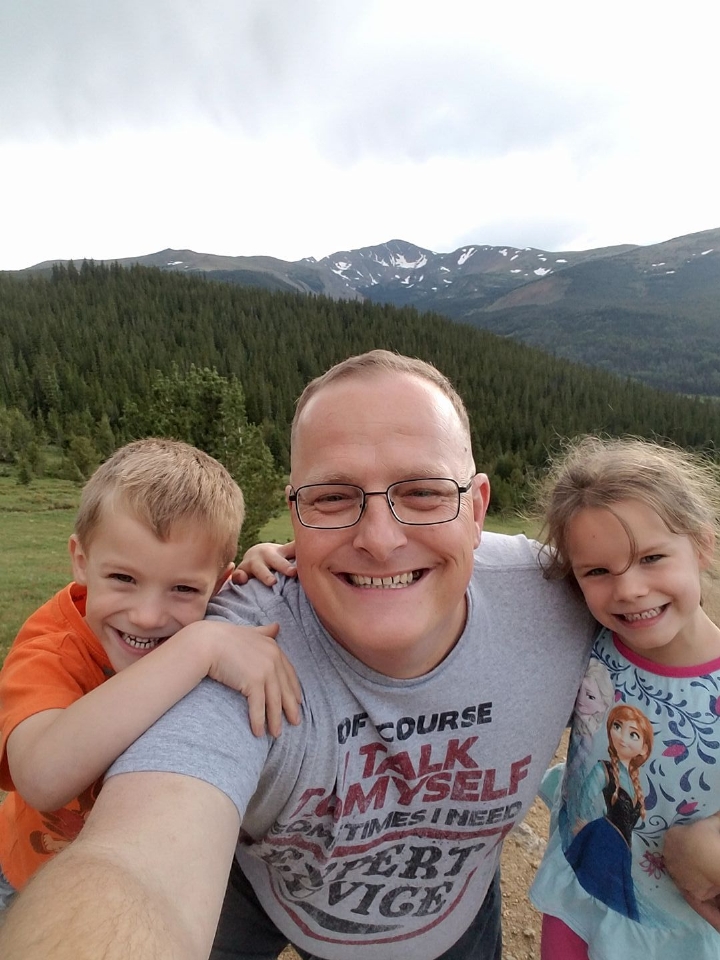 Bill is a military veteran who lives northwest of Fort Collins, CO, and is going through several personal issues. In 2020, Bill injured his back while at work and was on workman's comp for a year until his employer said he had to resign or get fired. They told Bill if he resigned, they would help him with getting short-term disability. That was about four months ago now, and his disability has not kicked in, so he has zero income.
Rewind to October 4, 2021, his wife Tammy leaves to seek mental health treatment in New Orleans, LA. Her reasoning is that her parents are there and can be a support network for her. Despite the fact, she could get the same treatment locally with her husband Bill and their two fraternal twin children, Micah and Micayla, to lean on as a support network.
In November 2021, another financial issue hit them. Tammy signed them up for the COVID-19 mortgage deferment program in 2020 since they had reduced income due to Bill being on workman's comp. However, after a year of deferred payments, the bank wanted all the deferred payments in one lump sum with interest. Tammy talked Bill into signing a quick claim deed to her parents, and they would pay off the mortgage. They would just make payments to her parents, which he did because he did not know what else to do and just wanted to save the house. The 70 plus acres of land and house are valued around $850,000 to $900,000 and there is just under $300,000 owed on the VA loan that was used to get the land and house. If Bill does not get help, he stands to lose not just his home, but also the equity as well.
February 15, 2022, Tammy informed Bill that she wanted a divorce. She enlisted the aid of a prestigious New Orleans law firm, the very same firm that did the quick claim deed, to file for divorce in Louisiana. He received the divorce papers on March 25, 2022, which shows the legal date of separation of October 4, 2021, and the filing date of March 4, 2022. Louisiana law requires six months of separation before couples can file for divorce, but if they have children, it's 12 months.
Bill still can't work, let alone stand for more than 20 minutes at a time due to his back injury. However, he has zero income as he is still waiting on his short-term disability to kick in. The kids are in Bill's custody. Tammy told him he and the kids need to be out of the house and off the property by April 30, 2022.
Bill is a US Military Veteran who served in the Louisiana Air National Guard. Bill was a medic in the 159 Medical Group out of Belle Chase Naval Air Station. Bill was posted in the Superdome during Katrina. Bill took fire several times while trying to execute his duties as a medic to save lives.
Our goal is to raise enough funds to at least cover a lawyer's retainer fees for Bill to have legal aid in Louisiana and here in Colorado. In Colorado we want to help him with a lawyer for the workman's comp and short-term disability legal issues. We hope you will help us get to our goal of $10,000 to help Bill and his children fight this injustice!
Any Donation Made Is Tax-Deductible
Funds will go directly to the attorney's office who takes the case and for King Soopers Gift Cards so he can feed the kids.
Update (5/19/22):
We have reached 20% of our $10,000 goal and raised $2,000 to help Bill and his children. As a result, we have extended the goal deadline.
Bill and his children have received a summons to appear in court on Thursday, May 26 at 8:15 AM, before a judge in Larimer County Court regarding the children's grandparents initiating the eviction process. The post commander will be there. If anyone, especially veterans, wishes to stand with Bill and his children along with Cmd Fort (VFW Post 322 Commander), the address is 201 LaPorte Ave, Fort Collins, CO 80521. As a clarifier, Bill took his wife's family name so the court docket would show him as William Knesel.
Update (5/23/22):
On Friday, May 20, 2022, we secured a small team of lawyers to help Bill and his children here in Colorado From TNS Associates. The team includes a lawyer handling property issues and a lawyer for marital issues. While TNS Associates worked out a special deal for Bill and his children for the money we raised and a lean on the marital assets, we still need to help with an attorney in Louisiana. Although both TNS Associates owner Thomas Scheffel and some of our post members are working on finding a Louisiana attorney for pro-bono work, we cannot rely on that. We still need funds for a retainer fee for a Louisiana attorney if we do not find one for pro-bono.